The Story of leather key chain in customized design
The Story of leather key chain in customized design
Guangzhou Mingou Metal Products Co., Ltd. is a factory to manufacture key chain, lapel pin, key ring and other metal craft, which is the key feature of our service.
Now here is the negotiation process provided:
Situation :
Customer: Leung Christine (assumed name to protect our customer's privacy)
Project executor of Guangzhou Mingou Metal Products Co.,Ltd : Chris
Chief designer of Guangzhou Mingou Metal Products Co.,Ltd : Mr. Liang
Leung Christine is a Purchasing agent of the trading company in Hong Kong, They sell many promotional item, like leather key chain, stainless steel bottle opener, wooden key chain and so on.
Actually she is not the first time to send inquiry to us. Two years ago, she started to send wooden key chain inquiry to us and asked for many samples to showing for her customer.And this time she want to customized leather key chain with hot press logo for her clients who is from USA..
What happen later:
Firstly, Leung Christine sent message to Chris via wechat and said she wanted to customized this leather key chain, and whether we can help her or not. After getting our confirmation of it, she sent two picture of leather key chain and asked Chris for price and sample cost together with other detail.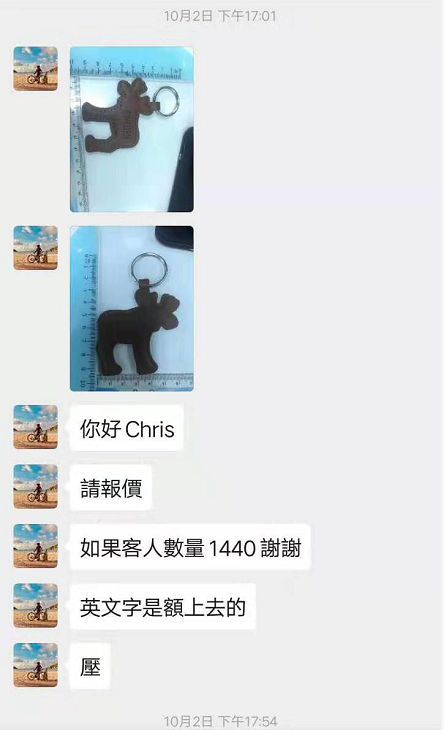 Secondly, Chris made quotation to Leung Christine and told her the sample cost, logo charge and mold cut fee.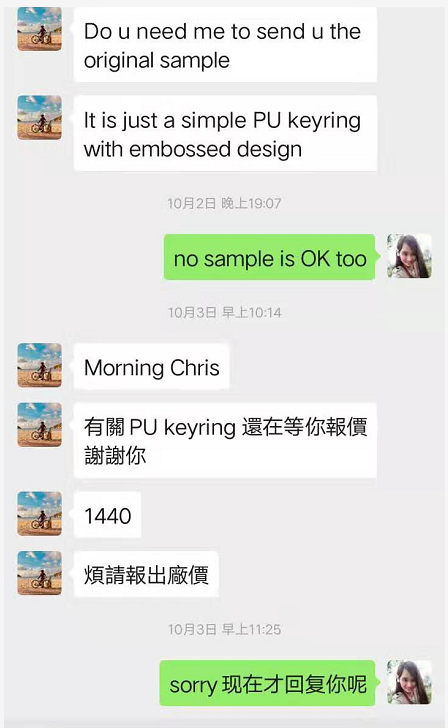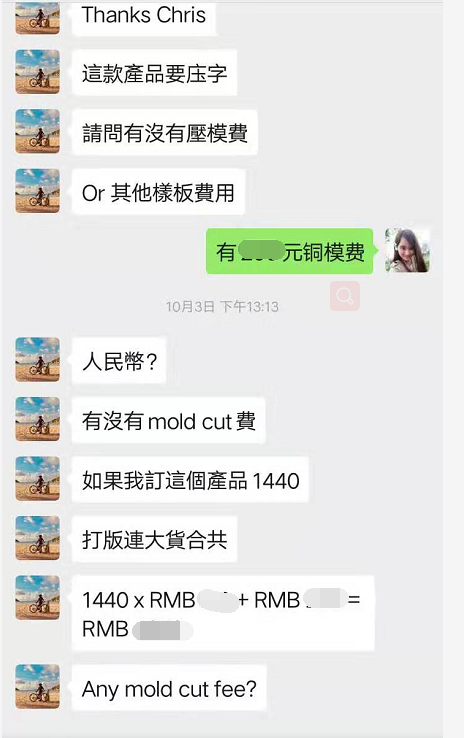 This time, Leung Christine made decision immediately also said her colleague will send detail artwork by email.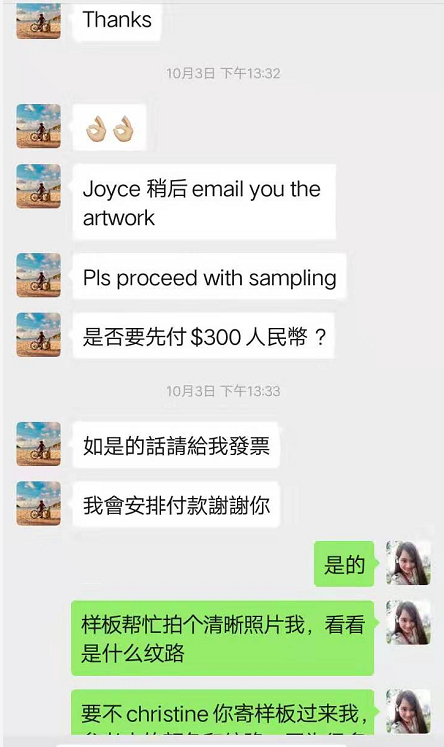 At the afternoon dated 3rd,Oct.2019, Leung Christine paid sample cost 300 RMB, and her colleague sent out their original sample by SF to our factory to making sample according to their sample.
At the next day, Chris asked her designer Mr. Liang to making producing artwork with client's logo and go ahead for sample making without any delay
We also can do many other design with customized, Like 3D design with open new mold to making in color, or your logo and design in silk-screen, epoxy sticker and so on. We have competitive price for you.
welcome here!