The Story of keychain with laser logo
Guangzhou Mingou Metal Products Co., Ltd. is a factory to manufacture keyring, which is the key feature of our service. Now here is the negotiation process provided:
Situation :
Customer: Abby (assumed name to protect our customer's privacy)
Project executor of Two Eight: Chris
Chief designer of Two Eight: Mr. Lin
Abby is a business woman with many gift item, And he want to buy keyring as gift for his mother's funeral as well as fast delivery time. and became really interested in our product. He had a rough idea and wanted to make some adjustment on our finished product. But he need very cheap item with fast shipping. So now we need to work it out and provide him the best service.
What happened later:
First, Abby send message from WhatsApp to Chris to ask some detail .Then Chris had a communication with factory to confirm which item have stock quantity.
When Chris got informed that this item is available, she contacted Abby immediately, and asked him which information need to write on the keyring, Abby send below letter
In loving memory of Mrs. Faustina Pokuah-Mensah
Sunrise: 02/01/1963
Sunset: 07/31/2019
Secondly, Chris asked our designer to making artwork for approval: like below picture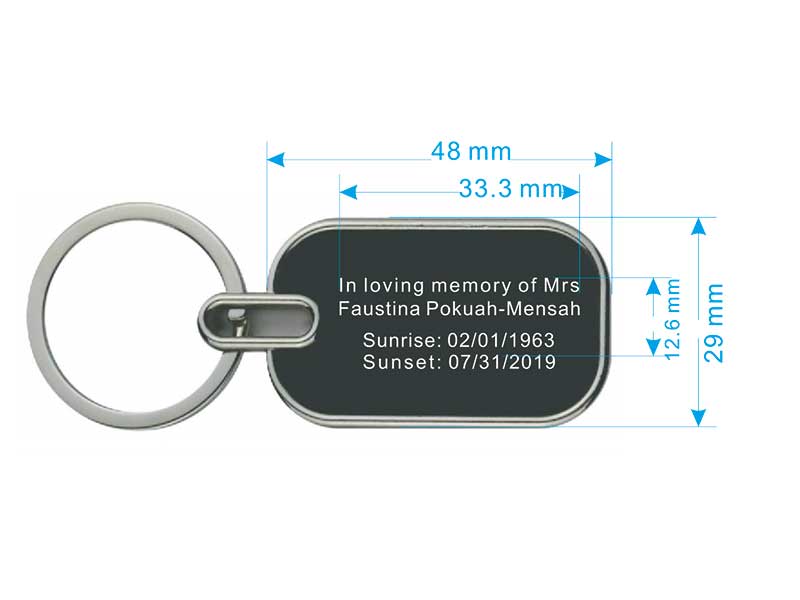 And Abby have confirmed after saw it, and asked us to making sample..
▼ Sample
Finally, we made the samples and showed them to Abby for confirmation.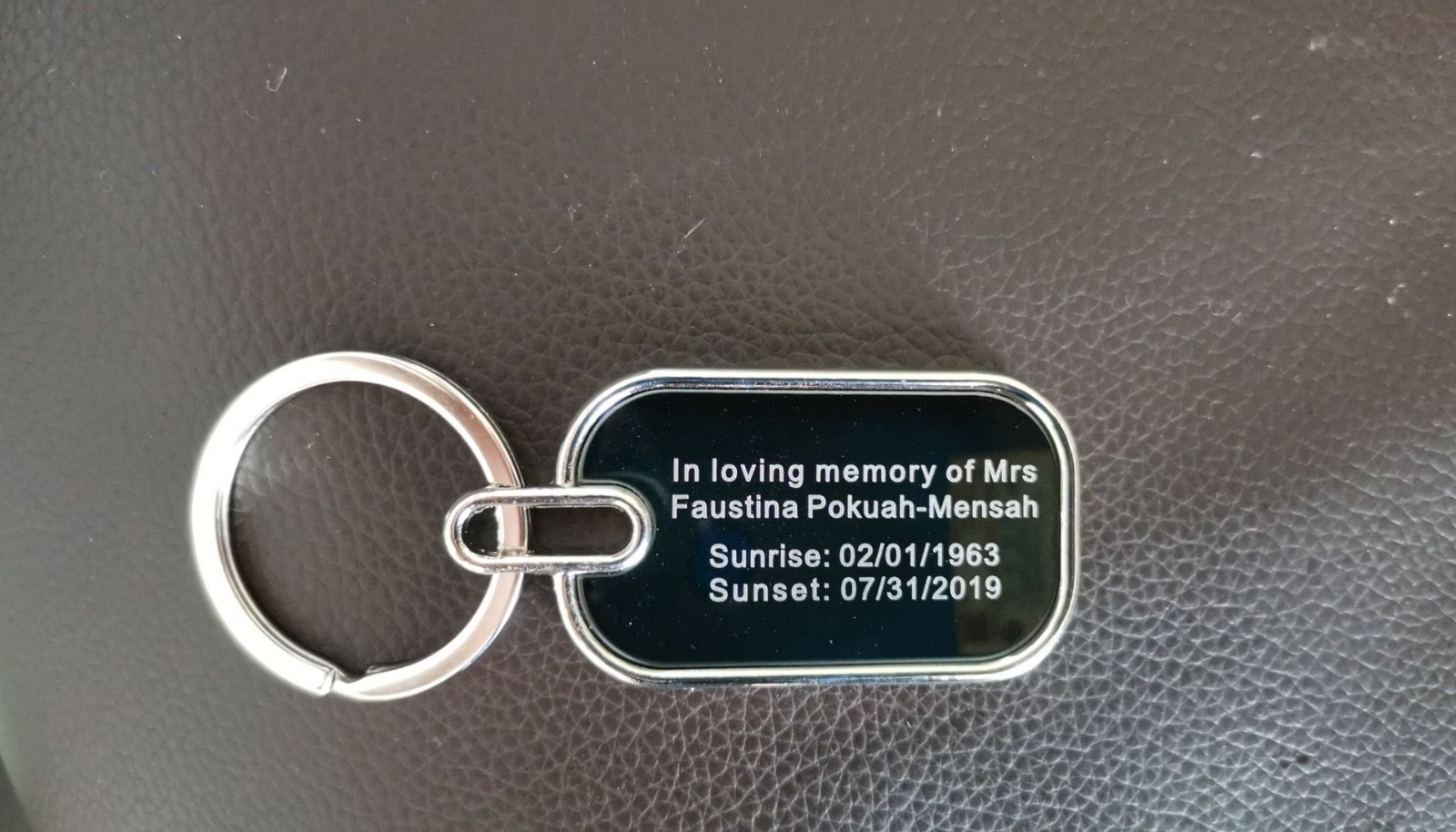 Then Abby make full payment for us to move on, when the keyring is in production, Chris keep update for Abby very day to tell him how they are .
After finished them, Chris use DHL to send to Abby, because he need to very urgent at 3rd, Sept, 2019. Which is his Mother's Funeral date.
And when he received these keyring, he feel they are very nice and packed with black and red bag as gifts.
▼ Positive feedback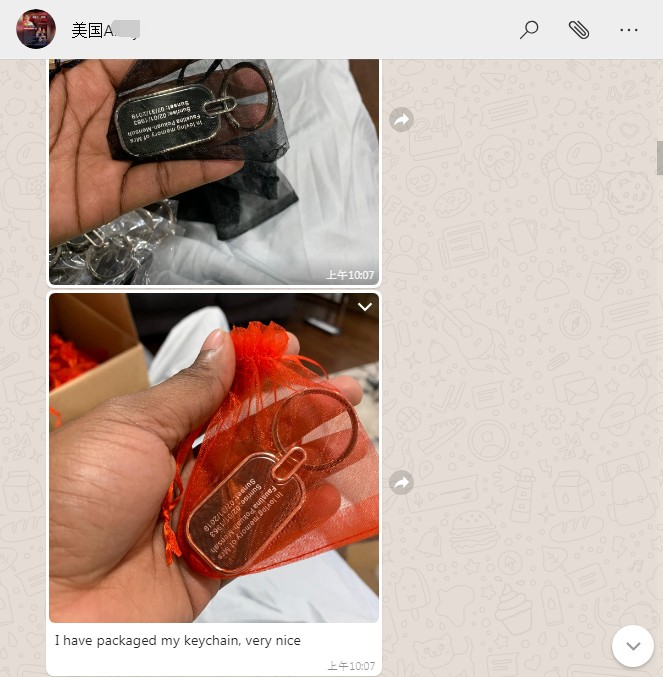 We also can do many other design with customized, Like 3D design with open new mold to making in color, or your logo and design in silk-screen, epoxy sticker and so on. We have competitive price for you.
welcome here!